What is the Stay and spend scheme?
Put simply, the stay and spend scheme is a government initiative to help support the hospitality sector as they have been hit so hard during the current pandemic.  It is intended to encourage people to stay and spend in local hotels, restaurants, bed and breakfasts, etc.  It only applies to spending between 1st October 2020 and 30th April 2021.
The government has launched a stay and spend scheme to help offset the costs of holidaying in Ireland by enabling they to claim back 20% of their spend. You can only claim for stay and spend expenses if you have receipts.
With the introduction of the stay and spend scheme, income tax credits will be provided to tax payers who spend money in hotels, restaurants, Bed and breakfast and other businesses.  The launch of the stay and spend scheme was launched by Taoiseach Michéal Martin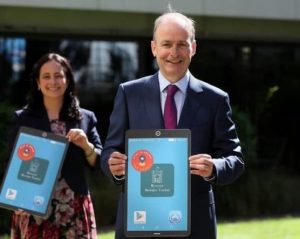 How much can be claimed back?
You can claim back 20% of your spend over €25. That's an important detail because it eliminates the ability to include a small expense of a cup of coffee and a cake. If you don't have a receipt that totals over €25 euro then it cannot be included.
The stay and spend tax credit will allow an individual to claim up to €125 euros in a tax credit. This means an individual would have to record a spend of €625 to receive the maximum tax credit of €125. A couple can claim a maximum of €250 meaning their receipts should total €1250 to claim the maximum tax credit.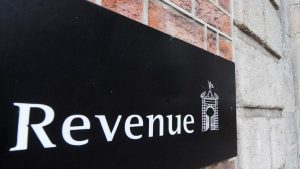 How do you claim?
In order to claim an expense, your service provider will need to be VAT registered and must be registered as an 'eligible service provider' with Revenue. Please feel free to contact us if your business would like to register with Revenue and we would be happy to help you.
If you would like to check if a holiday service provider is registered as an 'eligible service provider' you can check their registration status with this registered services list. If you wish to submit expenses from a registered service provider, you must keep a copy of your receipt that is valued over €25. Revenue do have a receipt tracker app here, where you can take photos of your valid receipts directly to Revenue. This App has had its issues however and many reviews from users have detailed issues with both signing in and submitting receipts through the app.
If you would like to submit your receipts for a stay and spend tax credit, we would be delighted to assist you with a PAYE tax return. Just click here for further info . If you wish to make your own submission you must complete a form 12 with Revenue. Submissions for 2020 cannot be made until January 1st 2021. Any receipts from January – April 2021 must be submitted the following year. Self employed individuals will make a similar submission through a form 11 for the relevant dates.
For further information or help with your tax return, please feel free to get in touch with us by calling 059 9145992 or email us info@taxpro.ie
Sources
www.moneyguideireland.com/stay-and-spend-incentive.html
https://www.revenue.ie/en/tax-professionals/tdm/income-tax-capital-gains-tax-corporation-tax/part-15/15-01-47.pdf
https://www.revenue.ie/en/online-services/support/mobile-and-desktop-applications/revenue-receipts-tracker-app.aspx